News provided by citynews1130.com
BY SASHA LAKIC Posted Dec 24, 2018 2:55 pm PST
(Source: Air Canada website)
VANCOUVER (NEWS 1130) — A Vancouver-Maui flight almost half-way to its destination has had to turn around and fly back to YVR after a mechanical issue.
Air Canada says flight AC535 is now on its way back to Vancouver with 167 passengers, for whom the airline is arranging another airplane to get them back to Hawaii "as soon as possible."ADVERTISEMENTView image on Twitter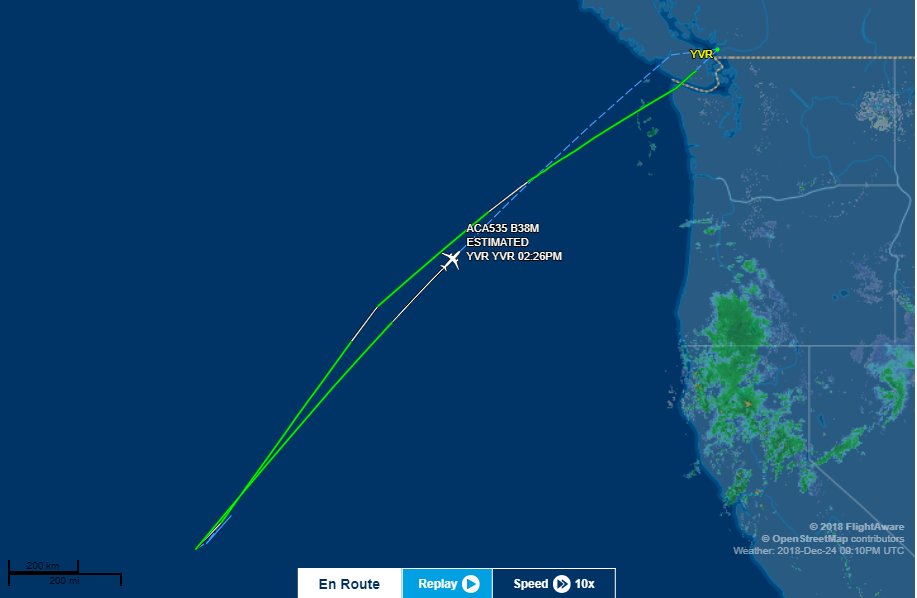 It appears an @AirCanada flight from #VancouverBC to #Maui turned around en-route, is due back around 2:30, according to FlightAware.

(Note — the map can only approximate the position of the plane over the ocean) @NEWS1130 1:20 PM – Dec 24, 2018 See Peter Wagner's other Tweets
Isabelle Arthur, Air Canada's director of media relations, says the Boeing 737 MAX 8 had to return for "maintenance reasons due to hydraulic indication."
No further details were given.