News provided by FlightGlobal.com – link to full story
09 October 2019 Source: FlightGlobal.com By: CRAIG HOYLE, LONDON
The first of 16 Airbus Defence & Space C295 fixed-wing search and rescue (FWSAR) aircraft on order for the Royal Canadian Air Force has received its service markings, ahead of delivery to the customer before year-end.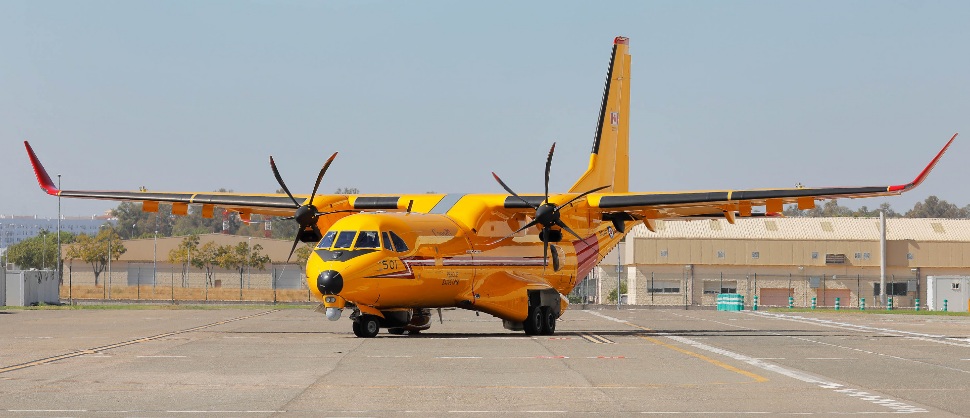 Airbus Defence & Space
Pictured after leaving the paint shop at the airframer's San Pablo facility in Seville, Spain, the twin-turboprop "will now go through the final preparation phase" before its transfer at the site. Canada's first crews for the type recently began receiving instruction at the company's International Training Centre.
To be designated the CC-295 in Canadian use, the lead Pratt & Whitney Canada PW127-powered platform – registration 295501 – was first flown from Seville on 4 July. Ottawa ordered the type in December 2016 as a replacement for its de Havilland Canada DHC-5s and SAR-tasked Lockheed Martin C-10Hs.
The air force's incoming fleet will be deployed at four bases across Canada: Comox, British Columbia; Winnipeg, Manitoba; Trenton, Ontario; and Greenwood, Nova Scotia. Its Comox facility will also house a dedicated training centre for the CC-295.
Airbus says a further six aircraft are currently in final assembly or undergoing flight testing, while "seven simulators and training devices are starting up preliminary acceptance tests".