News provided by Travelweek.ca – link to full story and updates
Friday, October 25, 2019 Posted by Travelweek Group
MONTREAL — Air Transat has unveiled its full program for summer 2020, with 150 flights a week to 27 European cities and more flights to the South and the U.S.
New summer destinations include Copenhagen, Faro and San Diego and New Orleans in the U.S.
The airline has boosted the number of destinations available from Montreal and Toronto, plus numerous domestic and connecting flights will benefit travellers across the country.
"The arrival of our Airbus A321neoLRs marks the dawn of a new era for us," says Transat's Chief Operating Officer, Annick Guérard. "Along with our wide-body fleet, these aircraft help us become more flexible by increasing the options to reach Europe from major Canadian airports. Travellers win big, with more holiday choices and increased frequencies."
She says TGV AIR will be back in the summer of 2020, following its successful debut in 2019. In partnership with SNCF, France's national rail service, Air Transat clients can combine a flight to Paris with rail travel from Paris-Charles de Gaulle airport. That way, travellers can access 18 French cities as well as Brussels, Belgium. "Our priority is to give tourists choices," says Guérard. "Many of our customers took advantage of this service this year."
Here are the highlights of Air Transat's summer 2020 schedule…
EUROPE
In summer 2020 Air Transat will operate 24 flights a week to the United Kingdom from Toronto, five more than in 2019, including two daily flights to London in high season.More news: "Don't shy away from selling Hawaii": Agents get the latest updates at ALOHA Canada 2019
The airline will have five flights to Manchester and five to Glasgow each week. Most of these destinations will be available to travellers flying from Montreal, Calgary and Vancouver, thanks to connecting flights.
In total, Air Transat will offer direct flights to 15 European cities from Toronto. It will also operate flights from Montreal to London five times a week.
From Montreal Air Transat will operate 17 flights a week to Paris, three more than in 2019, and will once again feature Bordeaux, Lyon, Marseille, Nantes, Toulouse and Basel-Mulhouse.
Most of these French destinations will also be available from Quebec City, Toronto, Calgary and Vancouver.
In total, Air Transat will have direct flights to 20 European cities from Montreal.
Earlier this month Air Transat announced new direct service between Montreal and Copenhagen. Running 2x/weekly from June 16 to Sept. 20, 2020, it's the only nonstop service between the two cities.
Air Transat will also fly to Paris from Toronto five times a week.
The airline will operate four direct flights a week to Paris from Quebec City, one more than in 2019. It will also keep its flights from Quebec City to Montreal, thus offering Quebec City travellers access to 16 European cities.More news: "You can count on us": Cuba specialist Hola Sun has perks for agents & clients this winter
From Vancouver, Air Transat will fly three times a week to Amsterdam, Manchester and London. It will also offer 12 flights a week to Toronto and seven flights a week to Montreal, making the majority of its European destinations available to its West Coast customers.
Air Transat will also offer 58 flights a week to Greece, Italy, Spain, Portugal and Croatia from Toronto and Montreal, including one flight to Faro for the first time in the summer of 2020.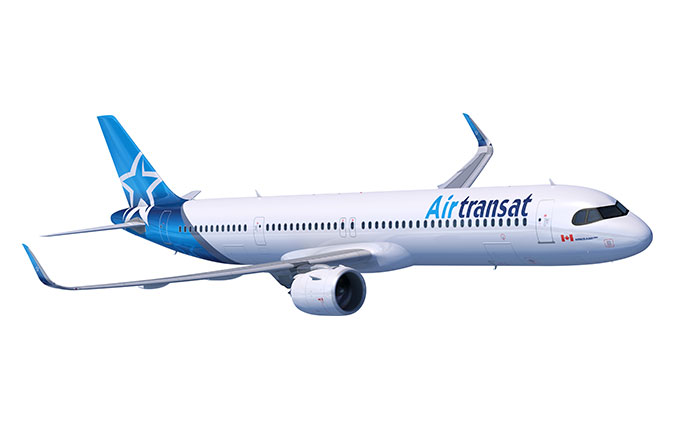 DOMESTIC & CONNECTORS
Air Transat continues to enhance its domestic flight program for travellers looking for a connecting flight to Europe.
From Vancouver, the airline will offer 12 flights a week to Toronto and a daily flight to Montreal. From Calgary, it will fly to Toronto and Montreal four times a week, respectively. In addition, there will be 14 flights a week between Toronto and Montreal, and four between Quebec City and Montreal.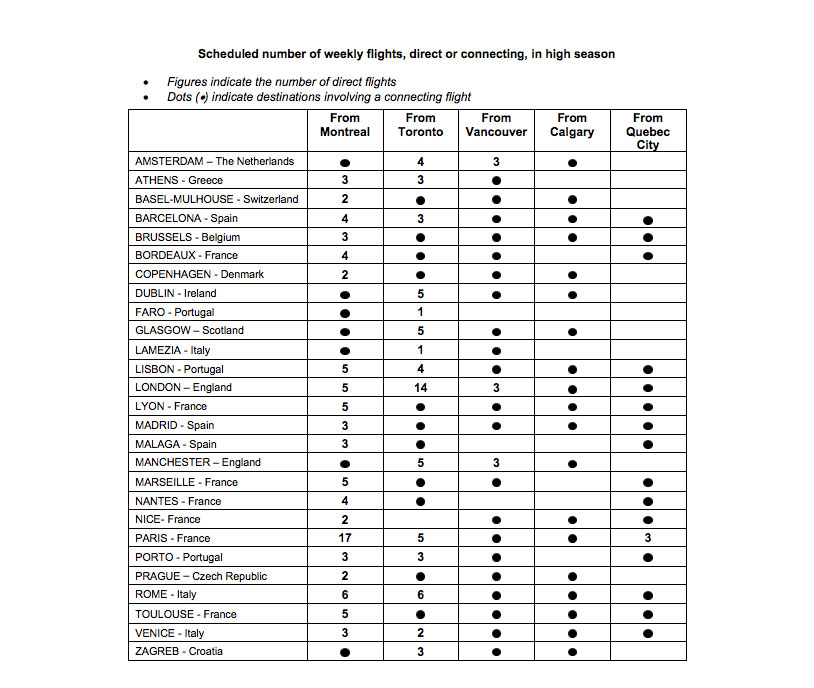 SOUTH DESTINATIONS
In 2020 Air Transat will have 30 flights a week from Toronto to 10 South destinations.
From Montreal, Air Transat will offer 50 flights a week to 16 destinations in Mexico, the Caribbean and the U.S., including Fort Lauderdale and Orlando, San Diego and New Orleans.
Air Transat will also offer flights to Punta Cana, Cancun and Fort Lauderdale from Quebec City.