News provided by FlightGlobal.com – link to full story and updates
28 OCTOBER, 2019, SOURCE: FLIGHTGLOBAL.COM, BY: DAVID KAMINSKI-MORROW, LONDON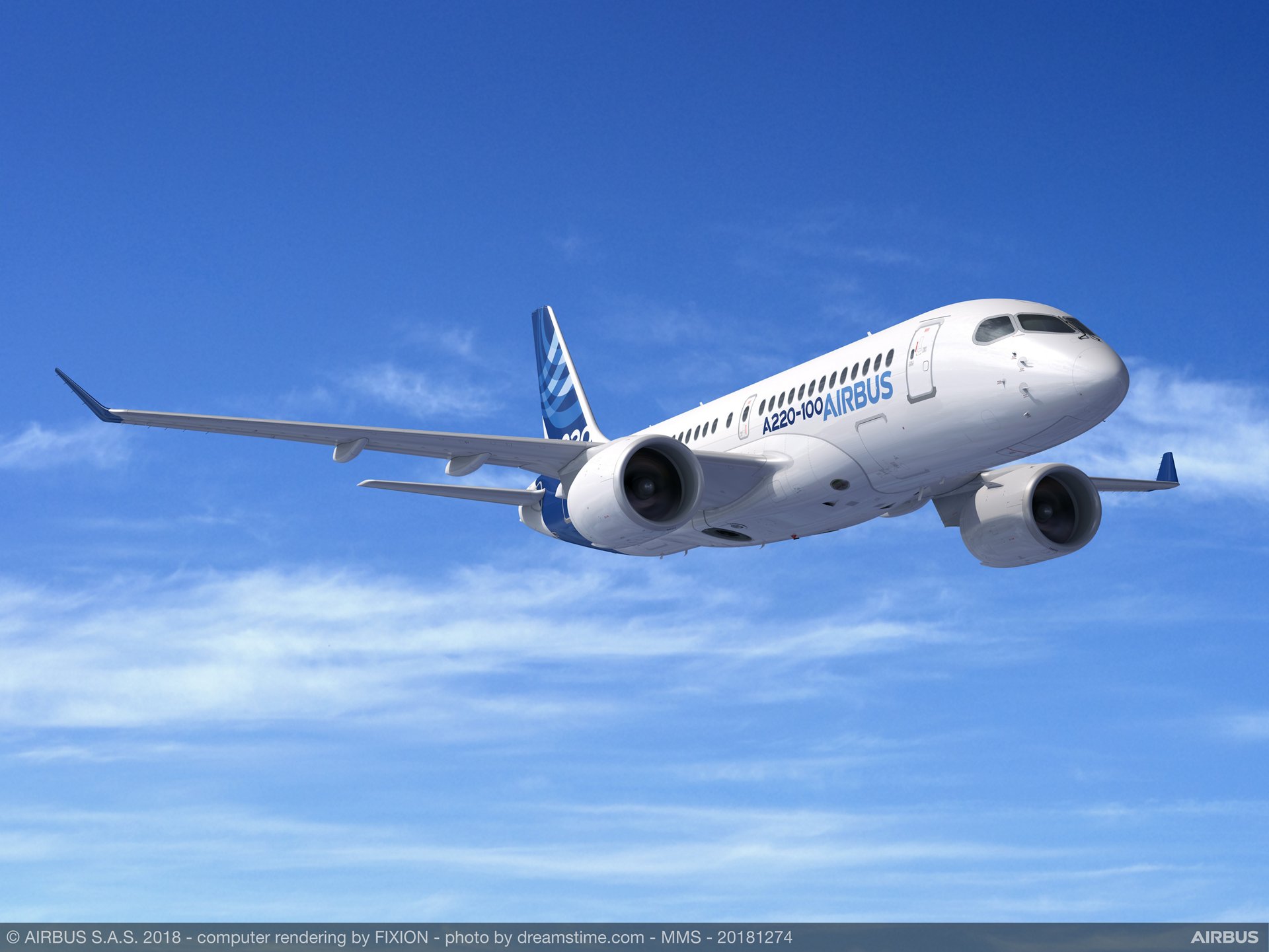 Operators of Airbus A220s are facing operational limitations of the twinjet's engines, following several serious incidents involving powerplant failure.
Transport Canada has issued an emergency directive covering both the A220-100 and A220-300 models, which are exclusively fitted with Pratt & Whitney PW1500G engines.
Swiss has suffered three recent engine failures on A220-300s during an early stage of flight.AdvertisementYou can close Ad in 2 s
Preliminary indications indicate that operation of engines with certain thrust ratings at high thrust settings during high-altitude climbs "may be a contributor" to the events, says Transport Canada.
But it adds that investigation is continuing to determine the root cause.
The directive, which warns of a risk of uncontained engine failure and damage to the aircraft, orders operators to limit the engine power to 94% of N1 while above 29,000ft.
Any exceedance lasting more than 20s must be reported, it adds.
Pilots are also being instructed to disengage the autothrottle before initiating step climbs while above 29,000ft. This is to "respect" the N1 limitation, the directive states.
The autothrottle can be engaged as required once the aircraft is stabilised in the cruise but engine power must be monitored to ensure it does not rise above the 94% N1 threshold.
Transport Canada says the directive, an interim measure, applies to A220s equipped with PW1524G, PW1524G-3 or PW1521G-3 engines. Operators must comply within seven days, it adds.