Initial Release 13 December 2022
This schedule is subject to change.
* Denotes non-aerobatic display
June
3-4 Thunder Bay, ON
8 RBC Canadian Open *
10-11 Barrie, ON
17-18 Dieppe-Moncton, NB
21 Gander, NL
24 Conception Bay South, NL
July
1 Canada Day, Location TBA
3 Peggy's Cove, NS *
7-8 Cavendish, PEI *
9 Charlottetown, PEI
10 Cavendish, PEI *
15-16 Craven, SK
27 Saskatoon, SK *
29-30 Red Deer, AB

August
5-6 Edmonton, AN
11-13 Abbotsford, BC
19 Winnipeg, MB *
26-27 Leamington Beach, ON

September
1-4 Toronto, ON
8-10 London, ON
16-17 Gatineau, QC
30 Huntington Beach, CA USA
October
1 Huntington Beach, CA USA
7-8 Salinas, CA USA
Sun 17 May 2020 | British Columbia
From CF Snowbirds with sad news about today's crash…
The RCAF has suffered another tragic loss of a dedicated member of the RCAF team. We are deeply saddened and grieve alongside Jenn's family and friends. Our thoughts are also with the loved ones of Captain MacDougall. We hope for a swift recovery from his injuries. – Comd RCAF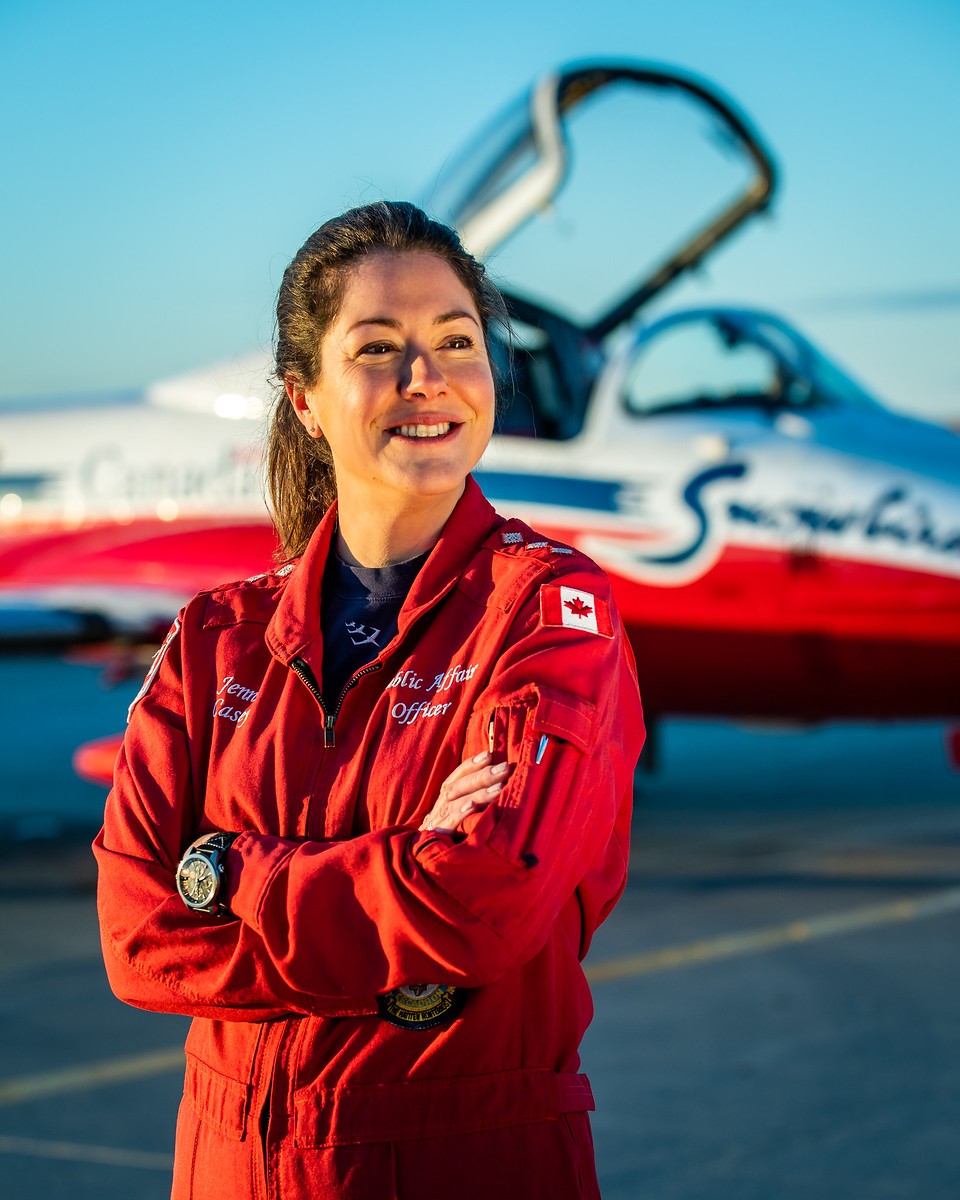 Our previous statement indicated that the surviving member of the crash suffered serious injuries, we can confirm that their injuries are not considered life threatening.
It is with heavy hearts that we announce that one member of the CF Snowbirds team has died and one has sustained serious injuries. We can confirm that we have contacted all primary family members of those involved. More information will be communicated in the near future.
---