News provided by FlightGlobal – link to full story and updates
03 DECEMBER, 2019 – FLIGHT INTERNATIONAL BY: KATE SARSFIELD, LONDON
Bombardier is stepping up its commitment to helping reduce the carbon footprint of business aviation, with its headquarters in Montreal becoming the first facility outside the USA to take delivery of sustainable aviation fuel (SAF).
The arrival of 27,600 litres (7,300USgal) of cooking oil-based biofuel at the Dorval manufacturing plant also represents another step in the airframer's ambition to secure a long-term supply of SAF across its global facilities, as sustainable fuel becomes more readily available.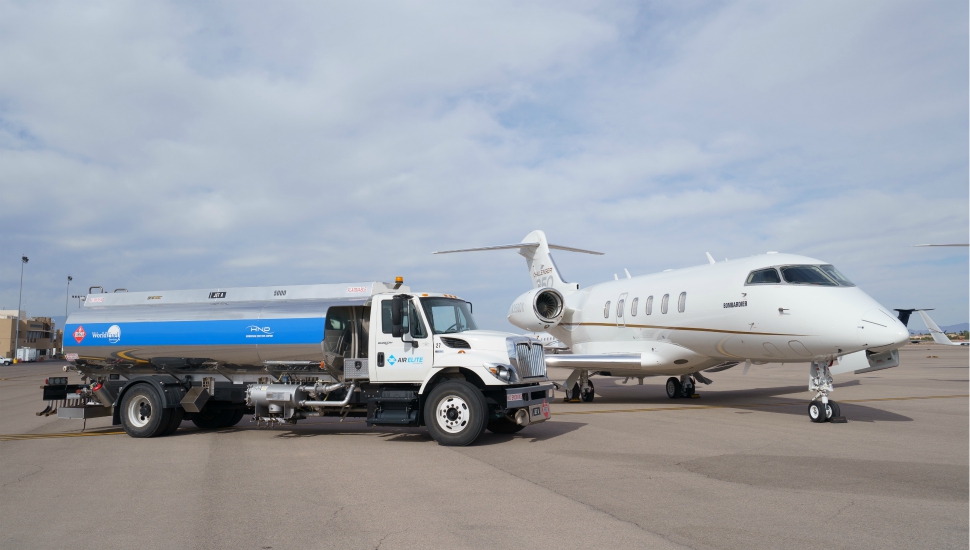 The shipment in Montreal will fuel new deliveries of Challenger 350 and 650 business jets, but Bombardier says it will boost the supply next year to include new Global 7500, 6500 and 6000 shipments.
"We are proud to offer [SAF] for the first time at one of our Canadian facilities, and it's only the beginning," says David Coleal, president of Bombardier Aviation.
He says Bombardier is "working toward ensuring that the use of these fuels becomes a standard in our day-to-day operations as we do our part to reduce CO2 emissions worldwide, and meet the long-standing industry climate pledge". In 2009, the business aviation community developed an aggressive programme in support of ICAO environmental goals. Its targets include achieving carbon-neutral growth by 2020, and a reduction in total CO2 emissions of 50% by 2050 relative to 2005.
Since 2017, Bombardier has used a supply of SAF during demonstration flights at its US facility in Hartford, Connecticut. The company also flies its biofuel-powered demonstrator fleet to major air shows and events to raise industry awareness of SAF, it says as "a mainstream, drop-in alternative to traditional jet fuel" for business aircraft.
"At Bombardier, we build our aircraft with the future in mind," Coleal says. He cites as an example the new Rolls-Royce Pearl 15 engine. "Purpose-built" for the recently certificated Global 5500 and 6500, he says the 15,125lb (67.3kN)-thrust turbofan makes long rang-twins "cleaner and more efficient, with an up to 13% fuel-burn advantage, contributing to highly favourable operating costs".
Similarly, he says, the GE Aviation Passport engine, designed specifically for the flagship Global 7500, powers the ultra-long-range business jet "to speeds of up to Mach 0.925 with dependable reliability and greater fuel efficiency".